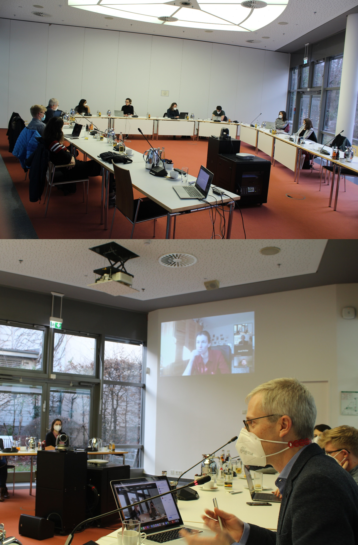 NeuroMac WinterSchool 2021 – hybrid event
Under strict Corona hygiene rules, a WinterSchool hybrid event was made possible for the NeuroMac School students.
The event kicked off with a workshop on the topic: "Novel Curriculum of the NM School in FB2" followed by a newcomers talk.
On the second day, the Annual Retreat took place, which was concluded with inspiring discussions and an excellent exchange of ideas.
Thank you for the great talks, which impressively showed how well your research is going.