Anna Taranko
Student
Department of Rheumatology and Clinical Immunology, Charité Berlin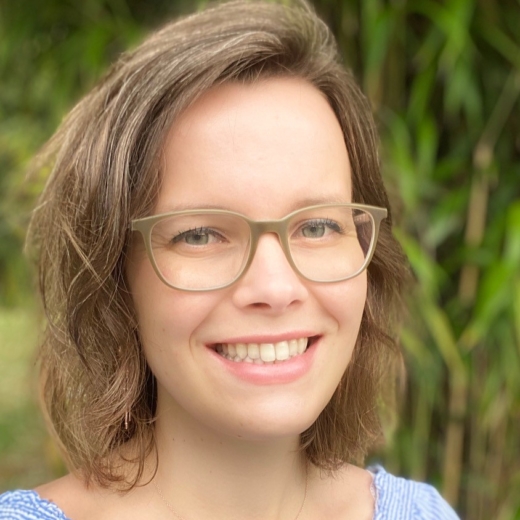 Educational Background
2018 - presemt
Doctoral researcher in the Research Group of Prof. Dr. Antigoni Triantafyllopoulou
Department Rheumatology and Clinical Immunology, Charité – University Medicine Berlin

10/2015 – 10/2018
Master of Science in Nutritional Science, University of Potsdam

10/2017 - 08/2018
Master thesis project in the group "Metabolism and Stem Cell Plasticity" of Dr. Alexandros Vegiopoulos, German Cancer Research Center Heidelberg (DKFZ)

02/2017 - 08/2017
Internship in the group "Metabolism and Cancer" of Prof. Dr. Marília C. L. Seelaender, Institute of Biomedical Sciences, University of São Paulo

10/2016 - 12/2016
Internship in the group "Regenerative Therapies for Diabetes" of Prof. Dr. Ezio Bonifacio, Center for Regenerative Therapies, TU Dresden (CRTD)

10/2012 - 09/2015
Bachelor of Science in Nutritional Science, University of Potsdam

Scholarships and Awards
| | |
| --- | --- |
| 02/2017 - 08/2017 | PROMOS scholarship holder (DAAD) |
Publications
Wolff G, Taranko AE, Meln I, Weinmann J, Sijmonsma T, Lerch S, Heide D, Billeter AT, Tews D, Krunic D, Fischer-Posovszky P, Müller-Stich BP, Herzig S, Grimm D, Heikenwälder M, Kao WW, Vegiopoulos A. Diet-dependent function of the extracellular matrix proteoglycan Lumican in obesity and glucose homeostasis. Mol Metab. 2019 Jan;19:97-106. doi: 10.1016/j.molmet.2018.10.007. Epub 2018 Oct 23. PMID: 30409703; PMCID: PMC6323191.
Ashton MP, Eugster A, Dietz S, Loebel D, Lindner A, Kuehn D, Taranko AE, Heschel B, Gavrisan A, Ziegler AG, Aringer M, Bonifacio E. Association of Dendritic Cell Signatures With Autoimmune Inflammation Revealed by Single-Cell Profiling. Arthritis Rheumatol. 2019 May;71(5):817-828. doi: 10.1002/art.40793. Epub 2019 Apr 6. PMID: 30511817.
de Castro GS, Correia-Lima J, Simoes E, Orsso CE, Xiao J, Gama LR, Gomes SP, Gonçalves DC, Costa RGF, Radloff K, Lenz U, Taranko AE, Bin FC, Formiga FB, de Godoy LGL, de Souza RP, Nucci LHA, Feitoza M, de Castro CC, Tokeshi F, Alcantara PSM, Otoch JP, Ramos AF, Laviano A, Coletti D, Mazurak VC, Prado CM, Seelaender M. Myokines in treatment-naïve patients with cancer-associated cachexia. Clin Nutr. 2020 Nov 2:S0261-5614(20)30596-3. doi: 10.1016/j.clnu.2020.10.050. Epub ahead of print. PMID: 33190987.